Join our 3,000 + linguists around the world.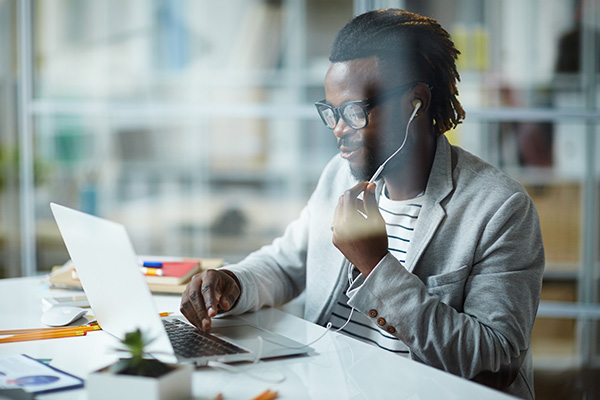 Are you a linguist, translator, interpreter, or other language professional? We are always on the hunt for new talent to carry out translations, quality assurance, data coding, speech sample collection, voiceovers, subtitling, interpretation, document screening, research studies, notarization, legalization, localization, and more.
Meridian Linguistics has thrived on the basic principle that attracting and keeping high-quality linguists makes us more competitive, and lets us spend our time and focus on executing our work, rather than fixing errors or constantly onboarding new, untested talent.
This is why we have strived to be a pleasant and rewarding company to work for. Our payment turnaround times are among the fastest in the industry, and our all-online platform means that more of the profit makes it to our vendors, rather than going to overhead.
We know that linguistic expertise is hard-won, and that every project brings its own unique challenges, and we strive to recognize the hard work of our linguists.
New to the language industry? Check out How To Become a Freelance Translator  or How To Work As a Proofreader.
.
Work From Anywhere                                                          
Meridian hires linguists on a per-project basis, as independent contractors. You are never under any obligation to accept a project that you feel is beyond your expertise or cannot accommodate your time constraints.
That said, language services is a fast-paced industry, so linguists who are plugged-in and responsive, and who  can respond to our requests immediately and take projects with short deadlines, will find the most success with us.
As long as you can guarantee internet stability and responsiveness, you can work from your home office, an airport lounge, a coffee shop, or even a hammock by the beach.
.
What We Expect
Communication is key. In a fast-paced market, responsiveness is absolutely crucial (we are happy to communicate by phone, text, Skype, e-mail, Whatsapp, Viber, or Kakao!)
As many projects involve a large team (of translators, editors, proofreaders, and project managers) deadlines are very important.
Finally, no matter how many steps of quality assurance we have slotted for a project, we expect each linguist to carefully proofread and check their own work, and to be ultimately responsible for the quality of the translation.
.
Qualifications
Please ensure your CV is clear and concise, and clearly lists your past translation experience (including clients, word counts, and language pairs).
Depending on your language pair and past demonstrable experience, you may or may not be expected to hold a translation certification. If you do not currently hold any certifications, you may be asked to provide a sample translation.
Proofreaders for American English who do not hold certifications may take our proofreading certification test here (valid for presenting to other agencies as well!)
.
How To Get Paid
We like to make the payment process as speedy and efficient as possible for our freelancers so that they can focus on what they do best: navigating confusing portals translating. Learn how to invoice and get paid for your work here.
.
Sign Up for Our Newsletter
This mailing list is for linguists, translators, and language industry professionals. Sign up here to receive our newsletter, which includes work opportunities, language industry news and new projects at Meridian Linguistics.
.
.
.