Meridian Linguistics Ltd. is a linguistic consulting agency incorporated in Hong Kong, with managers in New York, Seoul, and Lyon. Our over 2,000+ vetted linguists based all over the world offer translation, remote interpretation, localization, language testing, and other language services. Since we understand your language needs are often urgent, we make full use of our partners across all time zones in order to meet your deadline.
We leverage cutting-edge translation and publishing technology (SDL Trados, SmartCat, Lilt, ABBYY, and more) to keep your costs low while ensuring the highest level of quality assurance.
Our satisfied clients include Airbnb, Alibaba, The Economist, The Wall Street Journal, Human Rights Watch, and Naver, as well as dozens of law firms, advertising agencies, influencers, and startups who rely on our discretion and our commitment to quality.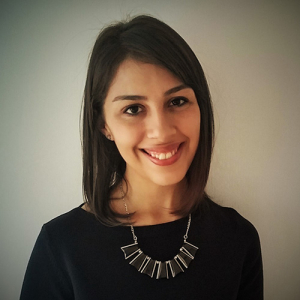 SARA MARIA HASBUN, Managing Director, received her degree in Linguistics from Barnard College, Columbia University, and then trained in translation (Spanish and French into English) at New York University. She has worked in various capacities in the translation industry: as project manager, sales manager, freelance translator and, finally, founder of Meridian Linguistics. These experiences have given her the unique ability to work closely both with clients and translation vendors, ensuring customized deliverables from translators willing to go the extra mile. A native English speaker, Sara Maria can also speak Spanish, French, American Sign Language, Nicaraguan Sign Language, Russian, and Chinese, and is currently studying Korean, Cantonese, and Vietnamese.
In addition to millions of words of business and legal translations, Sara Maria Hasbun's past work includes the English translation of the novel "Gates to Tangier" by acclaimed author Mois Benarroch, as well as simultaneous interpretation for the United Nations. Sara Maria is based in Seoul, and also blogs about language learning at misslinguistic.com.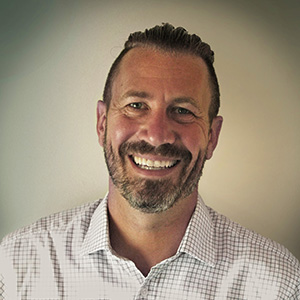 ALEX GRASSI is an experienced Commercial Director with a strong track record of successfully driving corporate growth and strategy in several industries world-wide.
As a key stakeholder in various roles, Alex was able to leverage his technical abilities and understanding to ultimately achieve substantial growth for companies such as Sony, Capcom, Terravision and Superscape. Alex has now brought his commercial expertise to Meridian Linguistics by managing all of the Strategy, Sales and Marketing initiatives.
Raised in Rome, Italy and having worked and lived in different parts of the world, Alex has an avid appreciation for food and wine, a love for classical music, a passion for football (soccer) and enjoys the thrill of new frontiers in the beautiful depths of our oceans as a Rescue Diver.
NATALIA POSTRIGAN, USA Project Manager, is a court-certified interpreter and translator with an MBA degree from Darden Graduate School of Business, University of Virginia. Her translations of management textbooks from English into Russian have been published by leading publishing houses. She is also a movie geek and a subtitle translator to many TV shows that you have undoubtedly heard of. In addition to English and Russian, Natalia speaks basic Chinese Mandarin, Japanese and German.
TATIANA SUBAREVIC, Europe Project Manager, is based in Montpellier, France, and covers the European timezone for Meridian Linguistics. She is a Conference Interpreter and sworn translator for French and Serbian. She received a Master's degree at the Belgrade Interpretation School organized in cooperation with the Sorbonne nouvelle interpretation and translation school (ESIT). Tatiana worked for the French embassy in Belgrade for 14 years, and was in charge of project organization and development, interpretation and translation for the embassy. Tatiana speaks fluent French, Serbian and English.
CARINA PICHLER, Asia Project Manager, is currently based in Chiang Mai, Thailand, and covers the Asian timezone for Meridian Linguistics. Carina worked as a translator and/ or project coordinator for several companies and organizations including NGOs such as Amnesty International. She grew up in Austria and developed a love for languages and an interest in exploring different cultures from an early age. In addition to German and English, Carina speaks fluent Thai and basic Italian.
Our 2,000+ Linguists are based all over the world, holding certifications and diplomas from top translation and interpretation programs and institutions. As Meridian Linguistics is consistently rated one of the best LSP's to work for, our linguists are loyal and highly incentivized to return high-quality work.